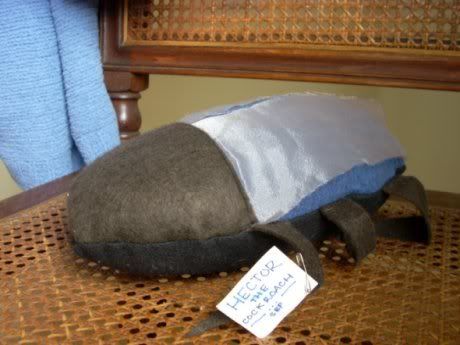 One of the best -- at least in my opinion -- "Harry Potter" fanfics out there is an immense, beautiful creation called
the Shoebox Project
. Set in the schooldays of Harry's parents, it's simply divine. One of the most memorable segments depicts Christmas at Sirius Black's new flat -- a flat so crummy, so horrible, so rundown, that there are cockroaches named Hector that are as big as your head that clack their mandibles and say, in a gravelly and horrendous voice, "Wotcher, Sirius."
So, of
course
I had to make a Hector for a friend who's also a SBP fan.
Done around Christmas 2006, this was my second attempt at plush, and while it doesn't quite look like a cockroach, I think he's pretty cute.