We've had a long winter so far here in Washington, but at least the flowers are still blooming.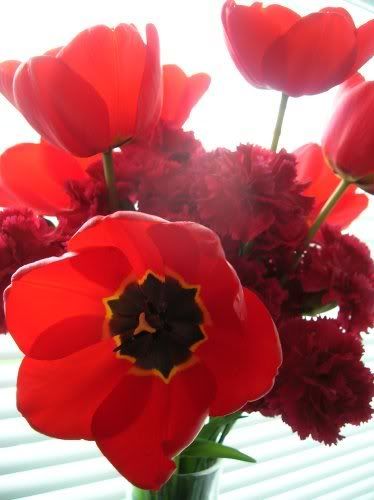 At the end of the school year last spring, I got my first vase, and became subsequently obsessed with having flowers in the house. It's a nice, cheap way to treat myself, and I love the sight of the beautiful colors.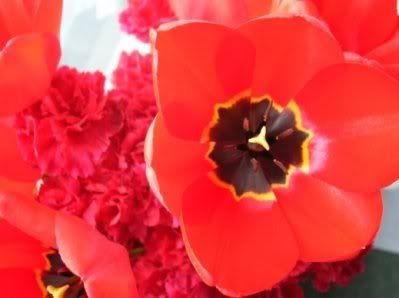 I've had the carnations for a week or so now (I love how long carnations last), but I just picked the tulips today. I love the bright red of the tulips, although they do seem to make the carnations look a tad plain.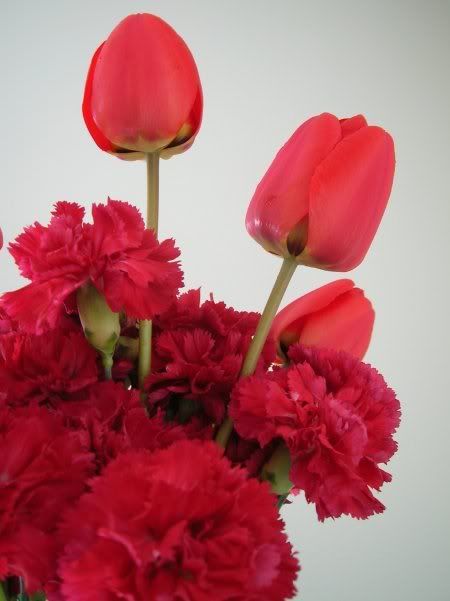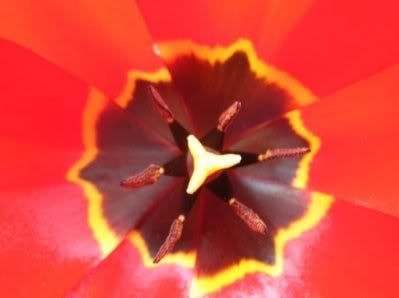 Last Wednesday, I hosted a St. George party, since one way to celebrate his feast day is to exchange books and roses. We all had a lot of fun, swapping books, and afterwards I got to keep a few of the roses that guests brought.
I've been a bit too busy to do much sewing, but I should be creating a few things for Mother's Day soon.