My mom's birthday is tomorrow, and in addition to a few other things I got her, I crossed off one of her plush wishes and made her a turtle: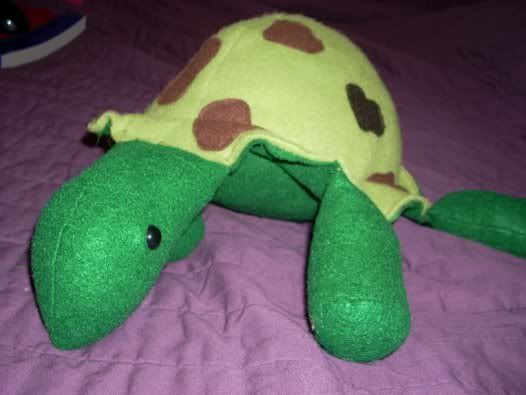 His head is a bit floppy, and she says he reminds her of a hat, but I think he turned out well. I really like his shell, which is made of fleece with felt patches.
Next on the list is a crab!