I first got into crafting about a year and a half ago, when I thought to myself, "What is my life missing? What should I do in order to be happier and feel that I'm living my life to the fullest? Oh! I know! A little felt
Voidwalker
"! Although I'd been playing
World of Warcraft
for almost two years at that point, I had only recently started to really enjoy it, when I started roleplaying. My character was a warlock, and her Voidwalker was a big part of my roleplay. So, I bought some felt, sat down for a few hours, and hand-sewed my first little voidwalker.
Since then, I've made them for people across the country (At least, there's one in Hawaii, California, and a few here in Washington). They're easy little critters, and they'll always hold a special place in my heart as the reason I got into crafting, and the first of my many felt animals.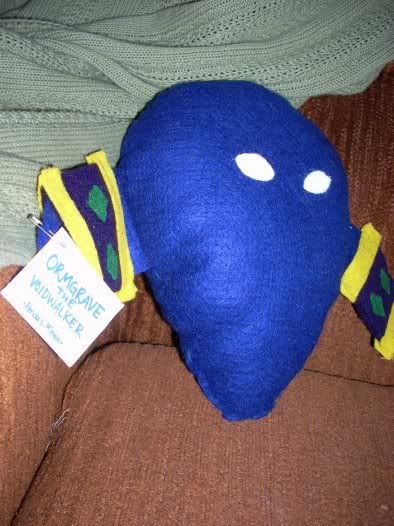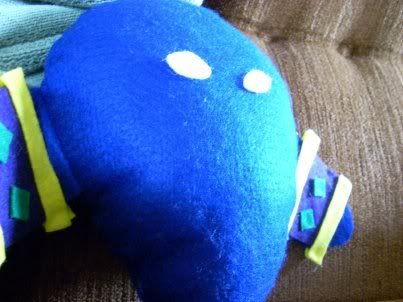 This particular Voidwalker belongs to a close friend of mine, but I borrowed it back to take these pictures. The original Voidwalker, named Graz'nuz, is actually quite sad looking in comparison to the guys I made later, once I knew what I was doing.