Like I said before, I've been playing around with quilting. Especially after seeing Dacia Ray's
quilt montage
, I'm more and more convinced that I'd like to learn to make beautiful quilts. Hers are especially amazing, but I'm starting a bit lower on the ladder.
In fact, I bought a kit to make a little kid's dinosaur quilt, from JoAnn's. It looks simple enough, so I think I'm going to do it this weekend, as a break from finals.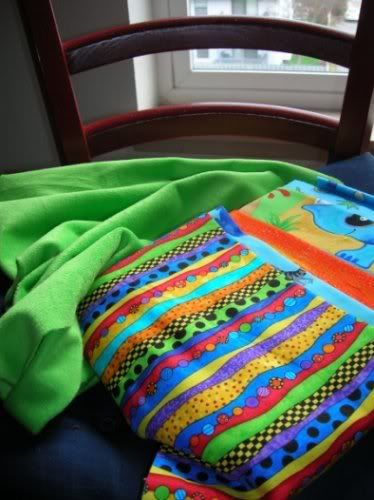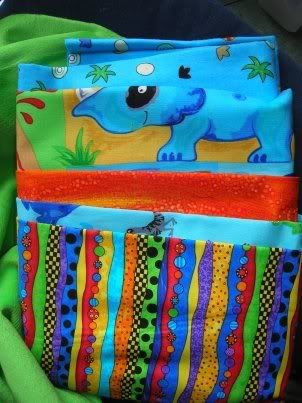 I love the fun patterns. I've always been a sucker for dinosaurs, and I think this'll be a fun, cute little quilt.