Today's my birthday, and my beautiful and talented roommate gave me this amazing creation.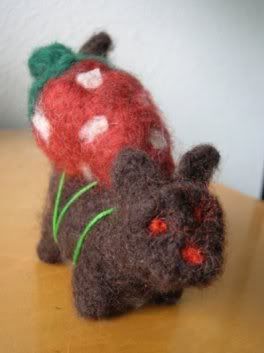 I wish I knew how to felt! Such a cute little amiguri. He's something of a pin cushion, and she felt the need to include a little strawberry, so I wouldn't have to impale the kitten.
So adorable! Thank you, Janelle!